Actual version: PDF to DWG Converter 2016
Producer: AutoDWG
Basic description: PDF to DWG COnverter is a specialized tool to convert PDF files to DWG and DXF files, that can be used in most of the CAD systems such as AutoCAD, ZWCAD, Microstation, and others. It includes the option to convert the raster PDF files, and also it includes a module for OCR text recognition.
The review of this PDF to DWG converter you find on this website
Language versions: EN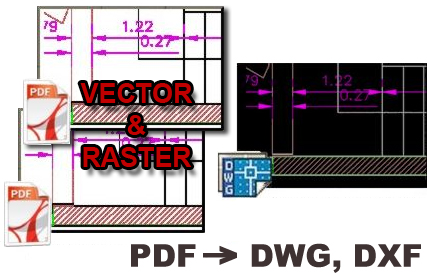 Main features of the PDF to DWG Converter
Enhanced conversion quality by Smart Object Recognition
Convert PDF to editable DWG and DXF file
Convert raster image to vector entities
Accepts single page and multi-page PDF input
Retaining accuracy of lines, arcs, and True Type texts
Batch conversion supported (Pro version only)
Your PDF files using this converter may contain not only vector-based content, but may also contain bitmaps!
Minimal System Requirements for PDF to DWG Converter:
Operating System:
Microsoft Windows 8.1, Windows 7, Windows XP
MAC OS X
PDF to DWG Converter Licensing
Individual license
The licence is possible to install and to activate to one computer only.
License protection
By software way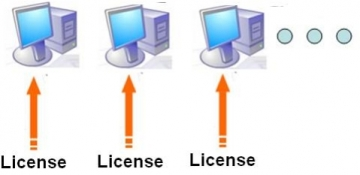 The license protection is solved by software way.
PDF to DWG Converter - Download
Files:
AutoDWG PDF to DWG Converter 2016
42.56 MB 22-03-2016

The newest version of the software for vector & raster PDF conversion to DWG and DXF format.
Why PDF to DWG Converter ?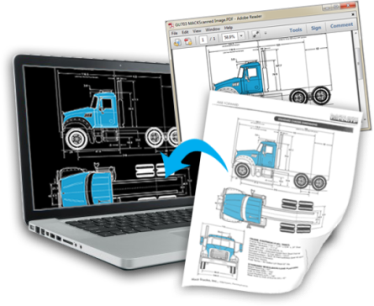 PDF to DWG Converter is currently the only vector converter with the extended option to convert the bitmap to vector entities
However, the conversion of raster images into vector entities is quite a difficult task (especially when impure and unclear images). Often the use of various bitmap converters leads to lose a lot of time in testing different settings without having to reach the desired results. PDF to DWG Converter for that activity requires minimal setup and either perform raster conversion (usually to your satisfaction), or it fails - what practically save your time.